United Communities is working in cooperation with Tyee Custom Homes to make a beautiful mountain village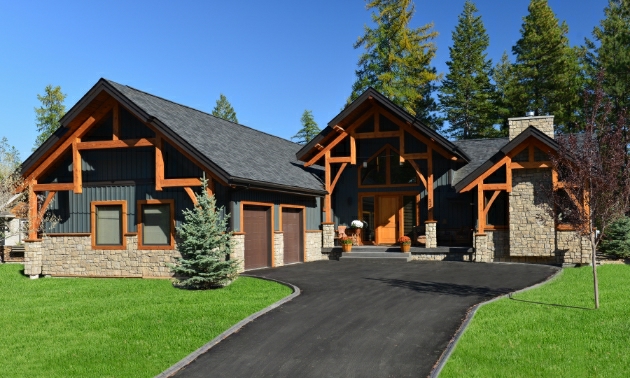 Forest Crowne, a real estate development nestled within the mountains of the East Kootenay, had its beginnings in 2004 and has grown over the past decade to become a friendly and thriving community on the edge of picturesque Kimberley, B.C.
United Communities, the founder of Forest Crowne, is an Alberta-based real estate development company that works in co-operation with Kimberley's Tyee Custom Homes to construct many of the stunning alpine cottages that make up the community.
"United Communities has over 30 years (of) experience developing communities," said Steve LePan, marketing director for United Communities. "This experience gives buyers peace of mind that the development is well planned and financially stable."
Housing options
Buyers have two different options when moving into the Forest Crowne community—purchasing a site directly from United Communities and then finding their own architect to construct the house, or purchasing the site and cottage package with Tyee Homes, the United Communities' recommended contractor.
"You can bring your own builder as long as you follow architectural guidelines," said LePan. "But local builder, Tyee Homes, has built a number of custom homes in Forest Crowne and we recommend them to all buyers."

There are three base models for Tyee Homes—The Eagle, The Grizzly and The Elk—each featuring a unique room layout with a basement and main floor. And though the floor plans have common features, LePan said that all of the interiors are customizable with the builder. The homes start at $299,000 including the lot, home and HST.
"Working with a local builder such as Tyee Homes gives a competitive advantage,"  said LePan. "At Forest Crowne, buyers love the location and proximity to everything they need in Kimberley or Cranbrook, from the airport, to shopping, to four-season recreation."
So we asked LePan—why come to Kimberley, of all places?
"Kimberley is one of the most beautiful and scenic towns in B.C. and home to some of the world's best recreational pursuits," he said. "It's a perfect place to live."